Buildings represent 90% of the energy consumption in Hong Kong. It is essential to reduce the electricity use in buildings to tackle climate change together.
We provide custom-made energy management solutions to optimise your energy bill, combining continuous monitoring and operations to reduce the environmental impact.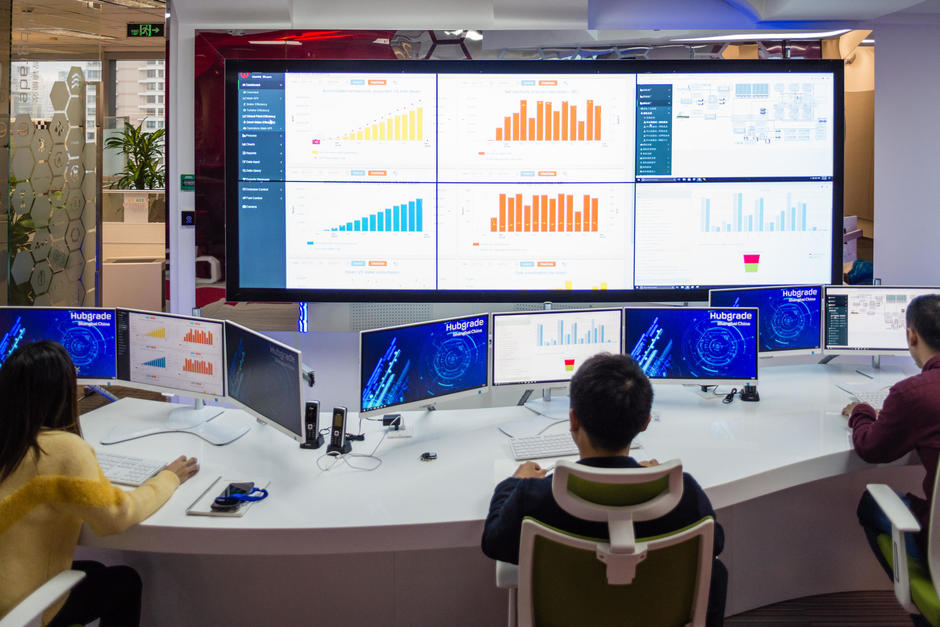 Optimising your energy consumption
Leveraging our experience with Building Management Systems, our approach is to accurately monitor the energy consumption in your building, not only to collect data but also to process and analyse it in our Hubgrade smart monitoring center. We cannot optimise our consumption without measuring.
We ensure our customers' buildings are being used and operated the way they should be, and support the technical team on-site in identifying areas for improvement in operations.
Raising awareness towards carbon footprint reduction 
Individuals involvement contribute to the success of energy optimisation plans. We help our clients and their tenants drive engagement on the impact on effective energy use and carbon footprint reduction.
Retro-commissioning (RCx) for Hong Kong's existing building stock 
Our highly qualified teams are ready to help you implement retro-commissioning in your building. It is an efficient system to identify operational improvements that can save energy and thus reduce the consumption and environmental impact.
Striving for the performance of your building, we monitor energy use in real-time. We commit towards energy savings through flexible business models matching your goals in operations and performance. 
    Energy saving measures have been widely talked about and implemented. However, the best outcome cannot be realised unless the income of the service provider is pegged with the actual savings achieved. We thus firmly believe that Energy Performance Contracting is the right way to serve our clients, while at the same time contribute to the planet earth, and our next generation.
Ir KF Chan, CEng, MCIBSE, MEI, Director of Southa Engineering Ltd., and a Honorary Principal Lecturer at the University of Hong Kong
Efficient operation and maintenance of systems is the key factor to make your business successful.
Our smart monitoring solution, helps you monitor your operations, identify energy saving opportunities and understand your carbon footprint through IoT, advanced analytics, real-time data and dashboards with KPIs tailored to your needs.
Our BMS and controls experts will design and build your BMS system for both existing and new projects, ensuring it is fully optimised.