Building Management Systems (BMS) upgrades could transform your buildings' energy consumption 
Our BMS and controls experts will design and build your BMS system for both existing and new projects, ensuring it is fully optimised.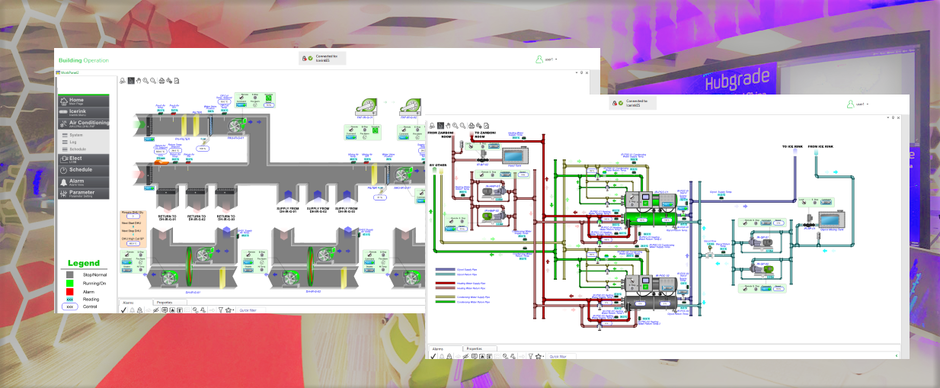 BAS Engineering Limited is a Facility Automation Specialist and EcoXpert Partner certified by Schneider Electric in Building Automation Systems, covering HVAC, lighting, access and motor control, security. 
Design and Installation
System Application, Engineering and Technical Support, Installation, Project Management, Testing and Commissioning
System Retrofit and Upgrading
Trouble-shooting, Equipment repairs and Component Re-conditioning
Provision of Training for Operations
After-sales Maintenance Services
Energy Audit & Energy Management
From BMS to energy savings
To help you save even more on building energy costs, we also have an innovative Hubgrade smart monitoring center. This will grant you access to BMS data analytics, via interactive dashboards for smarter decisions and energy savings opportunities. 
Buildings represent 90% of the energy consumption in Hong Kong. It is essential to reduce the electricity use in buildings to tackle climate change together.
We provide custom-made energy management solutions to optimise your energy bill, combining continuous monitoring and operations to reduce the environmental impact.
Our smart monitoring solution, helps you monitor your operations, identify energy saving opportunities and understand your carbon footprint through IoT, advanced analytics, real-time data and dashboards with KPIs tailored to your needs.
Efficient operation and maintenance of systems is the key factor to make your business successful.