Smart Energy Monitoring for Sustainability and Operations
Hubgrade, our smart monitoring solution, helps you monitor your operations, identify energy saving opportunities and understand your carbon footprint through IoT, advanced analytics, real-time data and dashboards with KPIs tailored to your needs.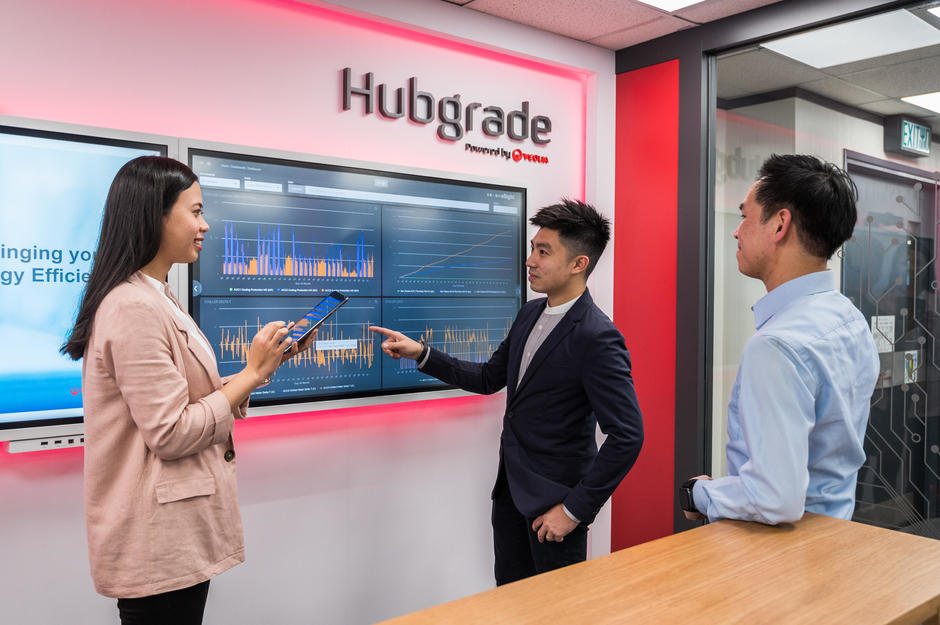 Using a state-of-the-art data analysis system, Hubgrade provides a clear and transparent overview of a building's energy consumption through reporting and dashboards, and identifies areas for optimisation in maintenance to be carried out by on-site teams.  
Contributing to improve user comfort and preserving the resources consumed, our experts use Hubgrade and other digital tools to support our clients in:
Collecting, monitoring, analysing energy, indoor air quality data in real-time to define areas for optimisation and predictive maintenance to boost performance
Achieving savings for clients over the long term
Ensuring a direct access to consumption data 
While connecting your site to Hubgrade, we guarantee minimal disruption to your teams, operations and business.