Efficient operation and maintenance of systems is the key factor to make your business successful.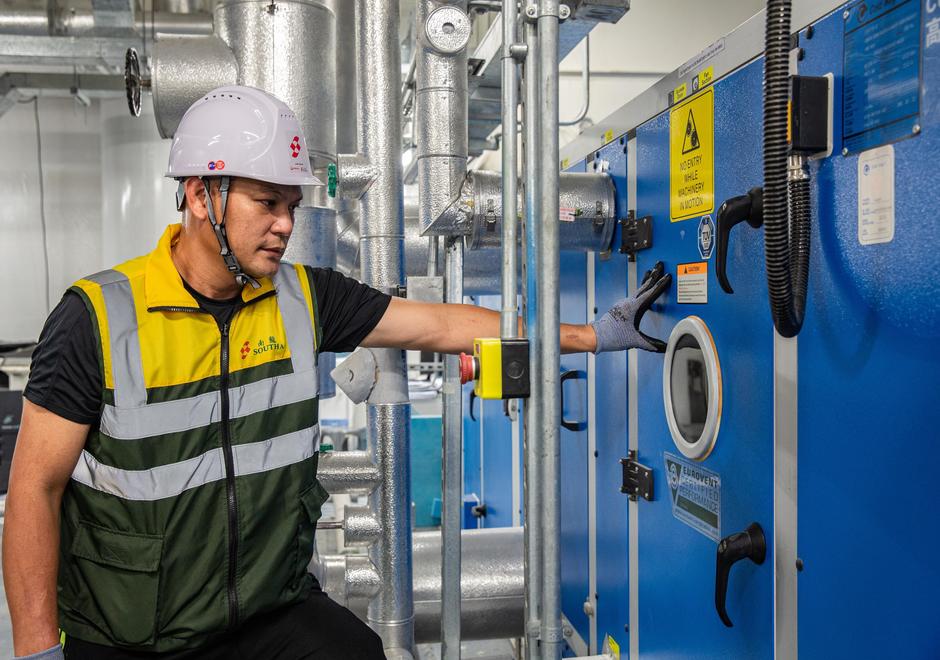 A building cannot operate at greater efficiency without being maintained
An Operation & Maintenance plan is essential to ensure the built facility will perform according to design and construction requirements. This plan will encompass a range of services, technical skills, tools and processes.
Asset Management to increase reliability and resist stress
Managing your assets and planning maintenance play a major role in limiting the frequency of corrective maintenance and associated costs. To help you build a reliable maintenance plan, we leverage digital tools.
Ensuring a safe and healthy working environment in all our operations 
As an organisation with a construction and operations background, Health & Safety on our sites is a priority for us in all our activities.
Southa, your most reliable O&M partner
To maintain the designed performance at construction stage, our operational teams on-site guarantee an optimal environmental performance through predictive maintenance and continuous monitoring of your technical facilities.
We also support the project teams with speciality and technical know-how for testing, commissioning and maintenance for a wide range of plant and equipment and systems.
Buildings represent 90% of the energy consumption in Hong Kong. It is essential to reduce the electricity use in buildings to tackle climate change together.
We provide custom-made energy management solutions to optimise your energy bill, combining continuous monitoring and operations to reduce the environmental impact.
Our smart monitoring solution, helps you monitor your operations, identify energy saving opportunities and understand your carbon footprint through IoT, advanced analytics, real-time data and dashboards with KPIs tailored to your needs.
Our BMS and controls experts will design and build your BMS system for both existing and new projects, ensuring it is fully optimised.