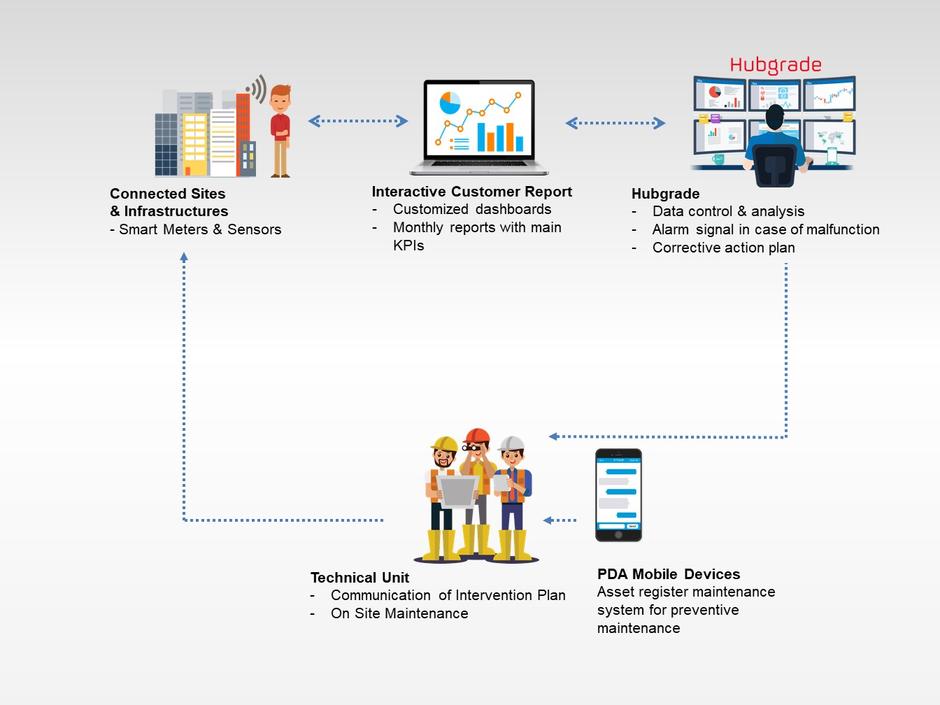 Our digital tools are designed to be integrated and track your consumption data and operations at all times.
Enabling smart Energy & Facilities Management by digitalising services and leveraging on big data
Digitalisation is an enabler that allows us to deliver our services to clients more efficiently, leading us to develop an integrated approach. 
From operational efficiency to client reporting and transparency to the end-user's comfort and satisfaction, all digital elements are interconnected and backed by state-of-the-art technologies and global expertise.
Efficient operation and maintenance of systems is the key factor to make your business successful.
Our smart monitoring solution, helps you monitor your operations, identify energy saving opportunities and understand your carbon footprint through IoT, advanced analytics, real-time data and dashboards with KPIs tailored to your needs.
Buildings represent 90% of the energy consumption in Hong Kong. It is essential to reduce the electricity use in buildings to tackle climate change together.
We provide custom-made energy management solutions to optimise your energy bill, combining continuous monitoring and operations to reduce the environmental impact.